Posts for: March, 2015
By Emerson Family Dental Care
March 24, 2015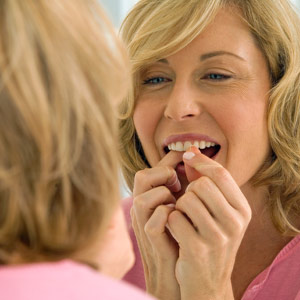 Nearly half of all Americans have some form of periodontal (gum) disease. Without proper daily hygiene and treatment, this aggressive disease can ultimately cause tooth loss. It also appears the effects of gum disease reach beyond the mouth, as researchers have found relationships between it and other systemic diseases.
Inflammation, the body's response to infection, is at the center of these relationships. In the case of gum disease, periodontal tissues become inflamed as the body attempts to isolate and fight the infection. If the inflammation becomes chronic, however, it will begin to damage gum tissues.
Inflammation is also a major feature of diabetes, a condition in which the pancreas doesn't produce enough insulin. Without enough of this hormone that transforms sugar into usable energy for the body, the sugar accumulates in the blood stream; as a result, the patient becomes more susceptible to an exaggerated inflammatory response when the body encounters an infection. This is especially true for periodontal infections: the resulting inflammation can be greater and harder to control in diabetic patients. What's more, uncontrolled gum disease may worsen their blood sugar levels.
Although not as prominent as with diabetes, cardiovascular disease also seems to share a connection with gum disease. This collection of chronic conditions like high blood pressure or restricted blood vessel flow raises the risk of heart attack or stroke. Like gum disease, inflammation is a major component in the progression of cardiovascular disease — in fact, both diseases leave similar chemical "markers" in the blood that indicate their early development.
Ongoing research has also produced some promising treatment findings for both gum disease and inflammatory diseases, which also include osteoporosis, respiratory disease and rheumatoid arthritis. We're now finding in many cases that treating one side of the disease connection can have positive effects on the other side. For example, diabetics who receive professional treatment for gum disease may see better blood sugar control.
With this in mind, the best approach is to practice effective, daily oral hygiene to reduce the risk of gum disease, coupled with regular office cleanings and checkups. Not only will this help you maintain optimum oral health, it may also contribute to better management of other conditions you may have.
If you would like more information on the relationship between periodontal (gum) disease and other diseases, please contact us or schedule an appointment for a consultation. You can also learn more about this topic by reading the Dear Doctor magazine article "Good Oral Health Leads to Better Health Overall."
By Emerson Family Dental Care
March 09, 2015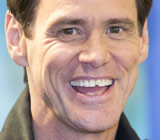 Fans of the classic bumbling-buddies comic film "Dumb and Dumber" will surely remember the chipped front tooth that Jim Carrey sported as simpleminded former limo driver Lloyd Christmas. Carrey reportedly came up with the idea for this look when considering ways to make his character appear more "deranged." He didn't need help from the make-up department, however… He simply had his dentist remove the dental bonding material on his left front tooth to reveal the chip he sustained in grade school!
Creating a Bond
A dental cosmetic bonding involves application of a composite filling material that our office can color and shape to match the original tooth. Bonding material can be used to replace the lost portion of tooth or to seamlessly reattach the lost portion if it has been preserved and is otherwise undamaged. Little to no removal of existing tooth surface is needed. This is the quickest and lowest-cost option to repair a chip.
Alternatives
When a relatively large portion of the tooth is missing, a crown is often the better choice. It fully encases the visible portion of the remaining tooth above the gum line and is shaped and sized to match the original. It can be made of tooth-colored porcelain fused to metal crowns or all-ceramic (optimal for highly visible areas). A small amount of the existing tooth surface will be removed to allow the crown to fit over it.
A veneer can be used to hide smaller areas of missing tooth. This is a thin, custom-made shell placed on the front of the tooth to give it a new "face." Some removal of existing tooth surface also may be necessary to fit a veneer.
A chipped tooth makes an impression, but generally not a flattering one. Nearly 20 years after "Dumb and Dumber" hit the theaters, the only thing Jim Carrey had to do recently to hint at a sequel for his nitwitted character was tweet a photo of that goofy grin!
If you would like more information about repairing a chipped tooth, please contact us or schedule an appointment for a consultation. You can also learn more about this topic by reading the Dear Doctor magazine article "Artistic Repair of Front Teeth With Composite Resin."