Posts for: September, 2015
By Emerson Family Dental Care
September 21, 2015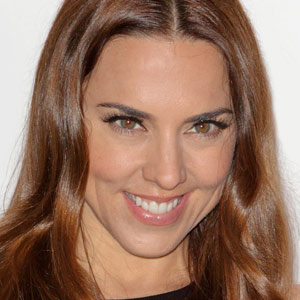 As a member of the best-selling pop group Spice Girls, Mel C (AKA Sporty Spice) enjoyed her share of musical superstardom. At the band's peak in the Nineties, the young singer's signature look featured baggy sweatpants, an assortment of tattoos, a nose stud and a gold-capped incisor, front and center in her mouth. Today, Melanie Chisholm is still singing — but now she's a mom, an amateur triathlete… and that gold tooth is just a memory. Not only that, her smile looks more evenly spaced and whiter than it did when she was referred to as the "tomboy" of the group.
What happened? In our view, it all boils down to changing tastes — plus a little bit of help from dental professionals. As the "wannabe" singer proves, there's no single standard when it comes to making your teeth look their best. Your own look is unique to you — and your smile can reflect that individuality.
For example, crowns (caps) are substantial coverings that may be placed on teeth when they are being restored. They are available in three types: gold, all-porcelain, or porcelain-fused-to-metal. The latter two are tooth-colored, while the gold is — well, shiny like gold bling. Which one is right for you? In many cases, it's your choice.
Likewise, dental veneers — wafer-thin shells that can correct cosmetic issues by covering the surface of your teeth — can be made in a variety of shades. Their hues may range from natural ivory to Hollywood white, and everything in between. What's the best color for you? Only you can say.
Some people opt for a "smile makeover" that uses small irregularities in the spacing and color of teeth to create a more "natural" look. Other folks want a perfectly even, brilliant white smile that dazzles the eye. Still others are looking to match or restore the smile they once had — perhaps even re-creating a signature gap between the teeth. As long as there are no other dental issues involved, the choice is yours.
So if you're unhappy with your smile — or if you feel it doesn't reflect the person you "wannabe" — why not talk to us about a smile makeover? Just call our office to schedule a consultation. You can learn more about this topic in the Dear Doctor magazine articles "Beautiful Smiles by Design" and "The Impact of a Smile Makeover."
By Emerson Family Dental Care
September 13, 2015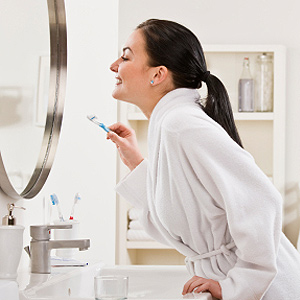 We all experience the occasional bout of bad breath from dry mouth or after eating certain foods. Chronic halitosis, on the other hand, could have an underlying health cause like periodontal (gum) disease, sinus infections or even systemic illnesses like diabetes. Anyone with persistent halitosis should undergo a thorough examination to determine the root cause.
If such an examination rules out a more serious cause, it's then possible the particular population of bacteria that inhabit your mouth (out of a possible 600 or more strains) and your body's response makes you more susceptible to halitosis. After feeding on food remnants, dead skin cells or post-nasal drip, certain types of bacteria excrete volatile sulfur compounds (VSCs) that give off an odor similar to "rotten eggs."
In this case, we want to reduce the bacterial population through plaque removal, which in turn reduces the levels of VSCs. Our approach then is effective oral hygiene and perhaps a few cleanings — the basics every person should practice for good oral health — along with a few extra measures specific to chronic halitosis.
This calls for brushing and flossing your teeth daily. This will remove much of the plaque, the main breeding and feeding ground for bacteria, that has accumulated over the preceding twenty-four hours. In some cases, we may also recommend the use of an interproximal brush that is more adept in removing plaque clinging to areas between the teeth.
You may also need to pay special attention in cleaning another oral structure contributing to your bad breath — your tongue. The back of the tongue in particular is a "hideout" for bacteria: relatively dry and poorly cleansed because of its convoluted microscopic structure, bacteria often thrive undisturbed under a continually-forming tongue coating. Simply brushing the tongue may not be enough — you may also need to use a tongue scraper, a dental device that removes this coating. (For more information, see the Dear Doctor article, "Tongue Scraping.")
Last but not least, visit our office for cleanings and checkups at least twice a year. Professional cleanings remove bacterial plaque and calculus (hardened plaque deposits) you're unable to reach and remove with daily hygiene measures. Following this and the other steps described above will go a long way toward eliminating your bad breath, as well as enhancing your total oral health.
If you would like more information on treating chronic bad breath, please contact us or schedule an appointment for a consultation. You can also learn more about this topic by reading the Dear Doctor magazine article "Bad Breath: More Than Just Embarrassing."