Posts for: December, 2016
By Emerson Family Dental Care
December 23, 2016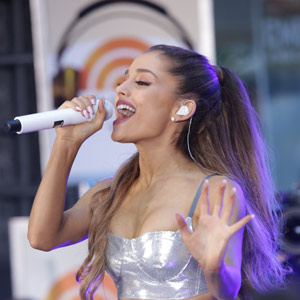 Via a recent Instagram post, pop diva Ariana Grande became the latest young celebrity to publicly acknowledge a dental milestone: having her wisdom teeth removed. The singer of hits such as "Break Free" and "Problem" posted an after-surgery picture of herself (wearing her signature cat-eye eyeliner), with a caption addressed to her teeth: "Peace out, final three wisdom teeth. It's been real."
With the post, Grande joined several other celebs (including Lily Allen, Paris Hilton and Emile Hirsch) who have shared their dental surgery experience with fans. Will "wisdom teeth removal" become a new trending topic on social media? We aren't sure — but we can explain a bit about the procedure, and why many younger adults may need it.
Technically called the "third molars," wisdom teeth usually begin to emerge from the gums between the ages of 17 and 25 — presumably, around the same time that a certain amount of wisdom emerges. Most people have four of these big molars, which are located all the way in the back of the mouth, on the left and right sides of the upper and lower jaws.
But when wisdom teeth begin to appear, there's often a problem: Many people don't have enough space in their jaws to accommodate them. When these molars lack sufficient space to fully erupt (emerge), they are said to be "impacted." Impacted teeth can cause a number of serious problems: These may include pain, an increased potential for bacterial infections, periodontal disease, and even the formation of cysts (pockets of infection below the gum line), which can eventually lead to tooth and bone loss.
In most cases, the best treatment for impacted wisdom teeth is extraction (removal) of the problem teeth. Wisdom tooth extraction is a routine, in-office procedure that is usually performed under local anesthesia or "conscious sedation," a type of anesthesia where the patient remains conscious (able to breathe normally and respond to stimuli), but is free from any pain or distress. Anti-anxiety medications may also be given, especially for those who are apprehensive about dental procedures.
So if you find you need your wisdom teeth extracted, don't be afraid to "Break Free" like Ariana Grande did; whether you post the results on social media is entirely up to you. If you would like more information about wisdom tooth extraction, please call our office to schedule a consultation. You can learn more in the Dear Doctor magazine articles "Wisdom Teeth" and "Removing Wisdom Teeth."
By Emerson Family Dental Care
December 08, 2016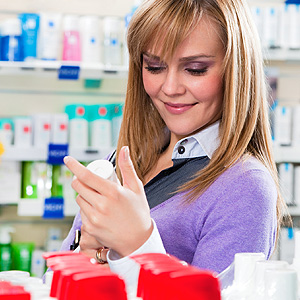 The American marketplace usually offers us plenty of buying choices — sometimes it seems too many. A case in point: the toothpaste aisle at your local supermarket.
It can be a bit overwhelming with all the razzle-dazzle packaging and exciting claims of "Whiter Teeth!" or "Fresher Breath!" But toothpaste really isn't that complicated, if you keep in mind its primary goal: to help you with your toothbrush remove disease-causing plaque from teeth surfaces.
And the vast majority can, thanks to ingredients you'll find in just about every brand. All toothpastes, for example, contain some form of abrasive material that boosts the mechanical action of brushing to remove plaque. This isn't new: the ancient Egyptians used ox-hoof ashes, burnt eggshells and pumice as abrasives. Today you'll find hydrated silica (originating from sand), hydrated alumina or calcium carbonate as abrasives on the ingredient list.
You also need some form of detergent to help loosen and break down substances that won't dissolve in water. Toothpaste detergent is much milder than that which you use on your dishes. The most common is sodium lauryl sulfate, a foaming agent found in shampoo and other beauty products. It's been used safely for half a century in toothpaste, although it can irritate the inner linings of some people's mouths. If this is a problem for you, you should look for toothpaste with a different detergent.
There is also a myriad of other ingredients, including binders, humectants (which help the toothpaste retain moisture) and flavorings. You may also find bleaching agents that help brighten your teeth, although they may not be strong enough to remove deep staining, something we would need to help you with.
And let's not forget one other frequent ingredient: fluoride. This natural chemical strengthens enamel and helps fight tooth decay as part of a disease prevention strategy. It's perhaps the most valuable ingredient you'll find in toothpaste, so make sure it's in your chosen brand.
If you want to simplify your decision, choose toothpaste with the seal of acceptance from the American Dental Association. The seal indicates the claims of the toothpaste manufacturer have been independently verified. You can trust those brands to help keep your teeth clean and free from disease. In the end, that's really what you want from your toothpaste.
If you would like more information on the right toothpaste for you, please contact us or schedule an appointment for a consultation. You can also learn more about this topic by reading the Dear Doctor magazine article "Toothpaste: What's in it?"