Posts for tag: bad breath
By Emerson Family Dental Care
January 19, 2016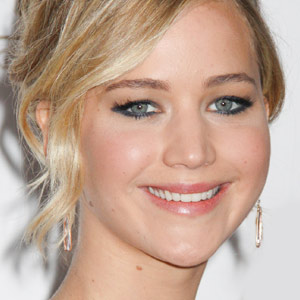 Exchanging passionate kisses with big-screen star Jennifer Lawrence might sound like a dream come true. But according to Liam Hemsworth, her Hunger Games co-star, it could also be a nightmare… because J.Law's breath wasn't always fresh. "Anytime I had to kiss Jennifer was pretty uncomfortable," Hemsworth said on The Tonight Show.
Lawrence said the problem resulted from her inadvertently consuming tuna or garlic before the lip-locking scenes; fortunately, the two stars were able to share a laugh about it later. But for many people, bad breath is no joke. It can lead to embarrassment and social difficulties — and it occasionally signifies a more serious problem. So what causes bad breath, and what can you do about it?
In 9 out of 10 cases, bad breath originates in the mouth. (In rare situations, it results from a medical issue in another part of the body, such as liver disease or a lung infection.) The foul odors associated with bad breath can be temporarily masked with mouthwash or breath mints — but in order to really control it, we need to find out exactly what's causing the problem, and address its source.
As Lawrence and Hemsworth found out, some foods and beverages can indeed cause a malodorous mouth. Onions, garlic, alcohol and coffee are deservedly blamed for this. Tobacco products are also big contributors to bad breath — which is one more reason to quit. But fasting isn't the answer either: stop eating for long enough and another set of foul-smelling substances will be released. Your best bet is to stay well hydrated and snack on crisp, fresh foods like celery, apples or parsley.
And speaking of hydration (or the lack of it): Mouth dryness and reduced salivary flow during the nighttime hours is what causes "morning breath." Certain health issues and some medications can also cause "dry mouth," or xerostomia. Drinking plenty of water can encourage the production of healthy saliva — but if that's not enough, tell us about it: We may recommend switching medications (if possible), chewing xylitol gum or using a saliva substitute.
Finally, maintaining excellent oral hygiene is a great way to avoid bad breath. The goal of oral hygiene is to control the harmful bacteria that live in your mouth. These microorganisms can cause gum disease, tooth decay, and bad breath — so keeping them in check is good for your overall oral health. Remember to brush twice and floss once daily, stay away from sugary foods and beverages, and visit the dental office regularly for checkups and professional cleanings.
So did J.Law apologize for the malodorous makeout session? Not exactly. "[For] Bradley Cooper, Christian Bale, yeah, I'll brush my teeth," she laughed.
Hemsworth jokingly agreed: "If I was kissing Christian Bale I probably would have brushed my teeth too. With you, it's like, 'Eh. Whatever.'"
If you would like more information about bad breath and oral hygiene, please contact us or schedule an appointment for a consultation. You can learn more by reading the Dear Doctor magazine article "Bad Breath: More than Just Embarrassing."
By Emerson Family Dental Care
September 13, 2015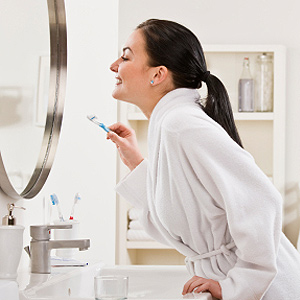 We all experience the occasional bout of bad breath from dry mouth or after eating certain foods. Chronic halitosis, on the other hand, could have an underlying health cause like periodontal (gum) disease, sinus infections or even systemic illnesses like diabetes. Anyone with persistent halitosis should undergo a thorough examination to determine the root cause.
If such an examination rules out a more serious cause, it's then possible the particular population of bacteria that inhabit your mouth (out of a possible 600 or more strains) and your body's response makes you more susceptible to halitosis. After feeding on food remnants, dead skin cells or post-nasal drip, certain types of bacteria excrete volatile sulfur compounds (VSCs) that give off an odor similar to "rotten eggs."
In this case, we want to reduce the bacterial population through plaque removal, which in turn reduces the levels of VSCs. Our approach then is effective oral hygiene and perhaps a few cleanings — the basics every person should practice for good oral health — along with a few extra measures specific to chronic halitosis.
This calls for brushing and flossing your teeth daily. This will remove much of the plaque, the main breeding and feeding ground for bacteria, that has accumulated over the preceding twenty-four hours. In some cases, we may also recommend the use of an interproximal brush that is more adept in removing plaque clinging to areas between the teeth.
You may also need to pay special attention in cleaning another oral structure contributing to your bad breath — your tongue. The back of the tongue in particular is a "hideout" for bacteria: relatively dry and poorly cleansed because of its convoluted microscopic structure, bacteria often thrive undisturbed under a continually-forming tongue coating. Simply brushing the tongue may not be enough — you may also need to use a tongue scraper, a dental device that removes this coating. (For more information, see the Dear Doctor article, "Tongue Scraping.")
Last but not least, visit our office for cleanings and checkups at least twice a year. Professional cleanings remove bacterial plaque and calculus (hardened plaque deposits) you're unable to reach and remove with daily hygiene measures. Following this and the other steps described above will go a long way toward eliminating your bad breath, as well as enhancing your total oral health.
If you would like more information on treating chronic bad breath, please contact us or schedule an appointment for a consultation. You can also learn more about this topic by reading the Dear Doctor magazine article "Bad Breath: More Than Just Embarrassing."
By Emerson Family Dental Care
August 13, 2014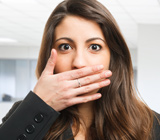 If you're experiencing chronic halitosis (bad breath), it could be a sign of oral disease (as well as a systemic condition or treatment). In fact, it's quite possible to visit our office about bad breath and find the cause is actually tooth decay, gum disease or some other oral condition.
In those cases treating the more serious condition might also result in a reduction in bad breath. Here are a few scenarios where such treatment could result in both better health and fresher breath.
Repairing decayed teeth. Repairing teeth damaged by decay — removing diseased tissue, filling cavities or repairing defective fillings — will also reduce the level of decay-causing bacteria. Such bacteria are often responsible for bad breath since they also release volatile sulphur compounds (VSCs), characterized by a foul "rotten eggs" odor. After treatment, these odors can diminish significantly.
Treating gum disease. Periodontal gum disease is a progressive infection caused by bacterial plaque. The basic treatment is to remove as much offending plaque and tartar (hard deposits) as possible. This may require extensive cleaning techniques (like root planing) to remove plaque from tooth root surfaces beneath the gum line, as well as antibiotic therapy. Periodontal therapy not only restores health to gum tissues, it may also alleviate bad breath caused by bacteria.
Extracting third molars (wisdom teeth). The opercula (flaps of gum tissue) around wisdom teeth have a tendency to trap food debris, which fosters bacterial growth. If this leads to chronic infection we may recommend removing the wisdom teeth. This not only reduces the chances of infection but may also alleviate bad breath caused by the bacterial growth.
Treating candidiasis. This is a yeast infection arising as a result of antibiotic use that suppresses normal oral flora. It's also a source of bad breath. Treating the infection and restoring normal balance in the mouth may help alleviate bad breath as well as prevent disease.
You may see a pattern here: many of these conditions that simultaneously contribute to bad breath stem from high levels of bacteria, which flourish in plaque built up on tooth surfaces due to inadequate oral hygiene. Effective daily brushing and flossing (along with semi-annual office cleanings) removes much of the offending bacterial plaque. As a result you'll experience better oral health — and maybe fresher breath too.
If you would like more information on controlling chronic bad breath, please contact us or schedule an appointment for a consultation. You can also learn more about this topic by reading the Dear Doctor magazine article "Bad Breath."